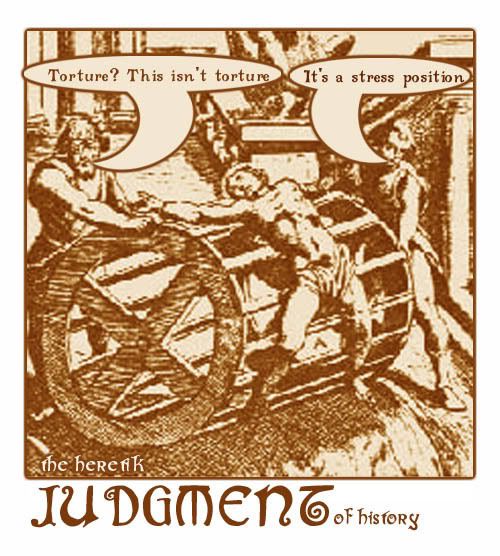 United States citizen tortured on United States soil.
Jose Padilla,not charged with any crime for three and a half years, nevertheless was far more than abused. Presumption of guilt allows an interrogator to deal about punishment for crimes not yet proven. And with the passage of the Military Commissions Tribunal Act, it could happen to you. What conduct the Bush administration tried to avoid defending before the Supreme Court by moving
Padilla
around the legal system to make his case moot is now the law of the land.
Padilla has filed a motion to dismiss
the case against him [
pdf
]. The conscience cries.
The conscience is shocked
. If our national conscience is not yet tortured, surely we are in a stress position we may not come out of until something drastic is done to bring back dignity to our soul. What's it going to take for people to care?
The Heretik