Watch this Dove ad that follows the transformation of a pretty but plain model into a billboard-worthy picture of perfection.
(Thanks to
Ezra
for the heads-up.)
I have some issues about Dove's
Campaign for Real Beauty
, as the curves of "real women" are still being used to sell, for instance, firming cream.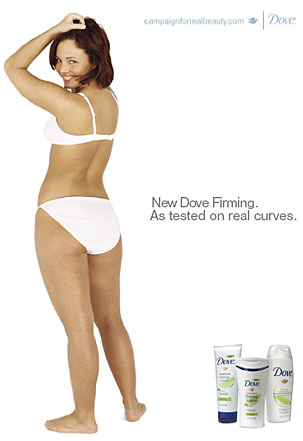 But, on the other hand, I'm in favor of anything that broadens our notions of what is "acceptably" beautiful. Or, hell, even acceptable full-stop.
Anyway, what do you think of the ad?