And of all my
Actual Headlines
, this might be my absolute favorite: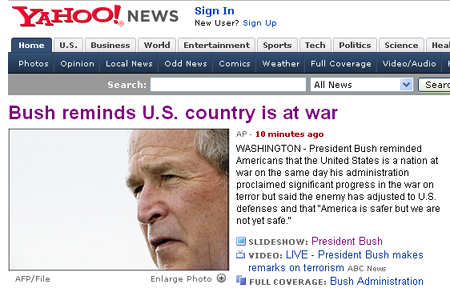 Really? We're at war?! My god, I had no idea. Maybe the president should have mentioned it before now!
The best part of the headline is "reminds." As if anyone (except the nightly news) has forgotten. As if it would be possible to forget, even if we wanted to. As if members of the Bush administration don't gravely invoke "the war on terror" at least twelve times a day. Fuck's sake.
(Full story
here
.)