So Bush
signed
the The Fannie Lou Hamer, Rosa Parks and Coretta Scott King Voting Rights Act Reauthorization and Amendments Act of 2006 into law on the South Lawn today.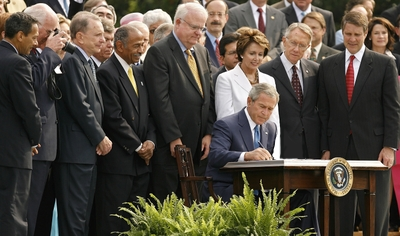 I was a little concerned about what his left arm was up to, though, especially knowing he couldn't do an end-run around this law with a signing statement, what with all the people watching, so I contacted some of my super-duper top secret sources to see if I could get a picture from behind.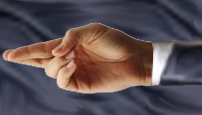 Noooooooooooooooooooooooooooo!
Damn you, Bush!
(Real image of signing ceremony
here
.)