What's your favorite video game?
This is an easy one for me: Oddworld. Hands-down my favorite of all time. It's also one of Spudsy's favorite games, too, and both of us were made inordinately happy by discovering our shared ardor.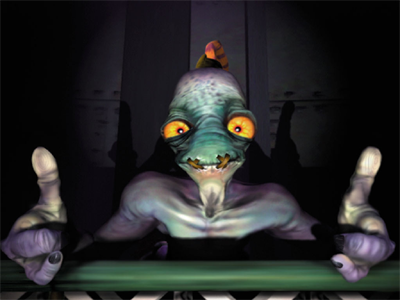 It's all about Abe.
How can you not love this face?