I can
see this working
.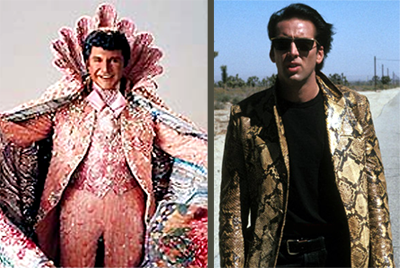 "Did I ever tell ya that this here jacket represents a symbol
of my individuality and my belief in personal freedom?"
Liberace is a fascinating and complicated character. I'm actually quite excited to see his story brought to the big screen. Nicolas Cage seems as good a possibility as any.