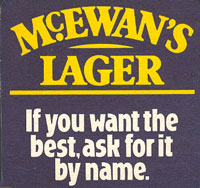 It seems a bit silly to have a separate Question of the Day, when we've got the Virtual Pub hopping, so from now on, I'll just combine them on Friday nights.

Belly up to the bar and place your drink orders. As always, drinks are on the house and McEwan's is on tap. I'll be popping in and out, so help yourself to whatever you find if I'm not behind the bar.

The QotD, as it must be in any pub worth its salt, is: What's on your mind? Celebrating? Drowning your woes? Got a good story to share? Let's have it.