After being under the weather for so much of last week, I feel as though it's been far too long since I
last
caught up with what's been happening with Georgie. So just what has that rapscallion gotten up to lately?
Made funny faces…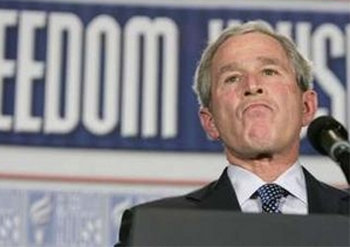 Looked uncomfortable touching a black man…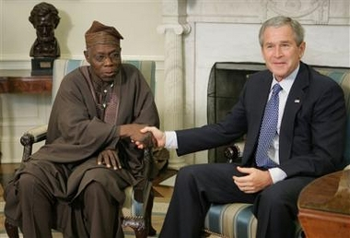 Played the "Guess What Giant Word Is Behind Your Back" game;
he guessed "tyranny"—so close…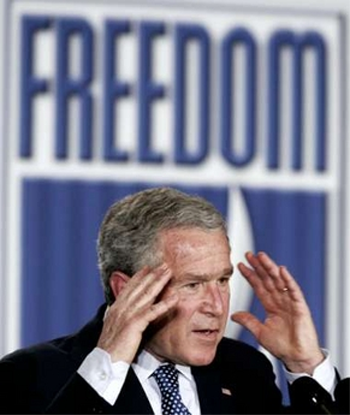 Wandered around looking like a doofus…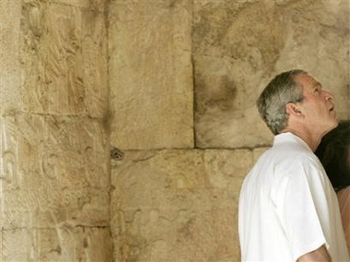 Closed on a new summer home in Mexico…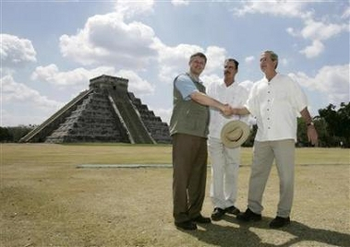 Went on Jeopardy: World Leaders Week—and lost;
but in fairness, the Final Jeopardy question was a tough one:
"This former CIA chief was the 41st president of the United States"…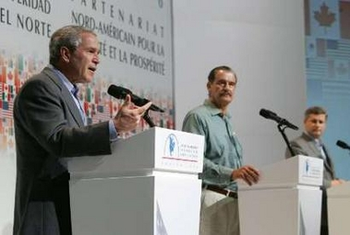 Got a new costume…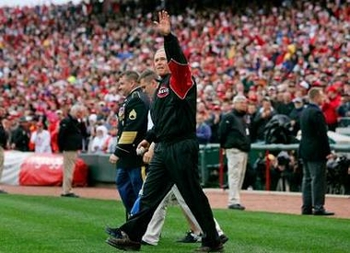 And pulled a neck muscle…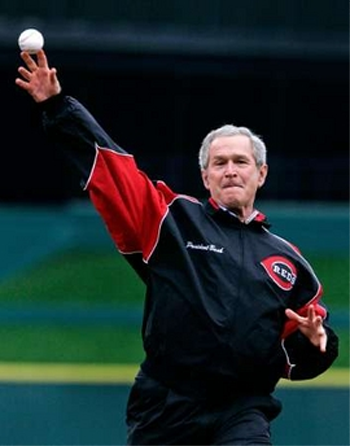 All in all, a pretty good couple of days for Georgie.