Media whore Bill "Falafel Master" O'Reilly, who's been
moaning
all over the MSM about how he wants to retire and how mean the MSM is to him, appeared on yet another MSM mainstay this morning, The Today Show, to register his complaints with how tough his life is.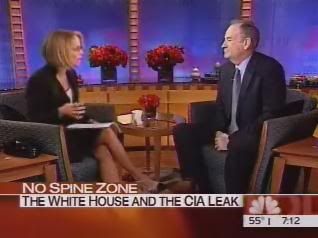 Via
Think Progress
, who note:
This image has not been altered. It's not clear whether the caption is an error or a sudden decision by NBC to raise their standards of accuracy.
Chuckle snort guffaw.