Via
Alternate Brain
, a picture of John Conyers delivering his petition to the White House…where he was refused entry: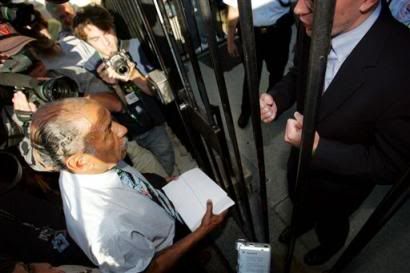 The Fixer notes:
They wouldn't let him in. Think about this. They refused to allow a Member of Congress into the White House to deliver a letter. It's time to explain to Bush and his henchmen that he does not hold the deed to the White House. We do.
Yeah, well just because they wouldn't let Conyers in doesn't mean Bush might not be coming out a lot sooner than he thinks.