I seem to have Blogger's Block today.
Am working on something, though, which should be up tomorrow morning.
In the meantime, enjoy this picture of Dog Falls in the Scottish Highlands, which was taken not even halfway through what turned out to be a 20+ mile hike.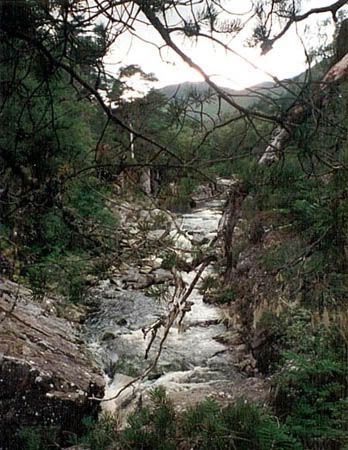 I wish I were there now, and if this picture really did justice to the beauty of the place, you would, too.